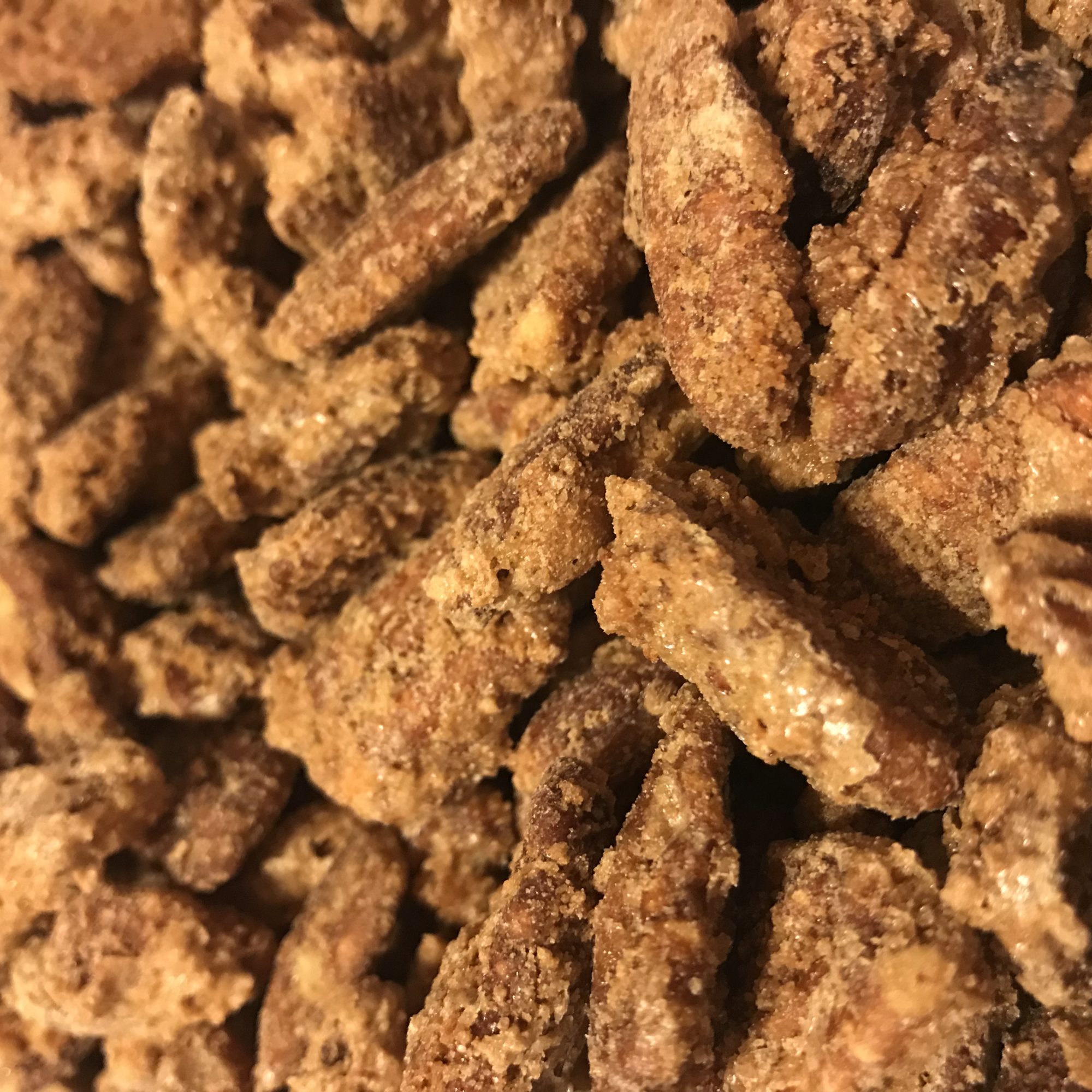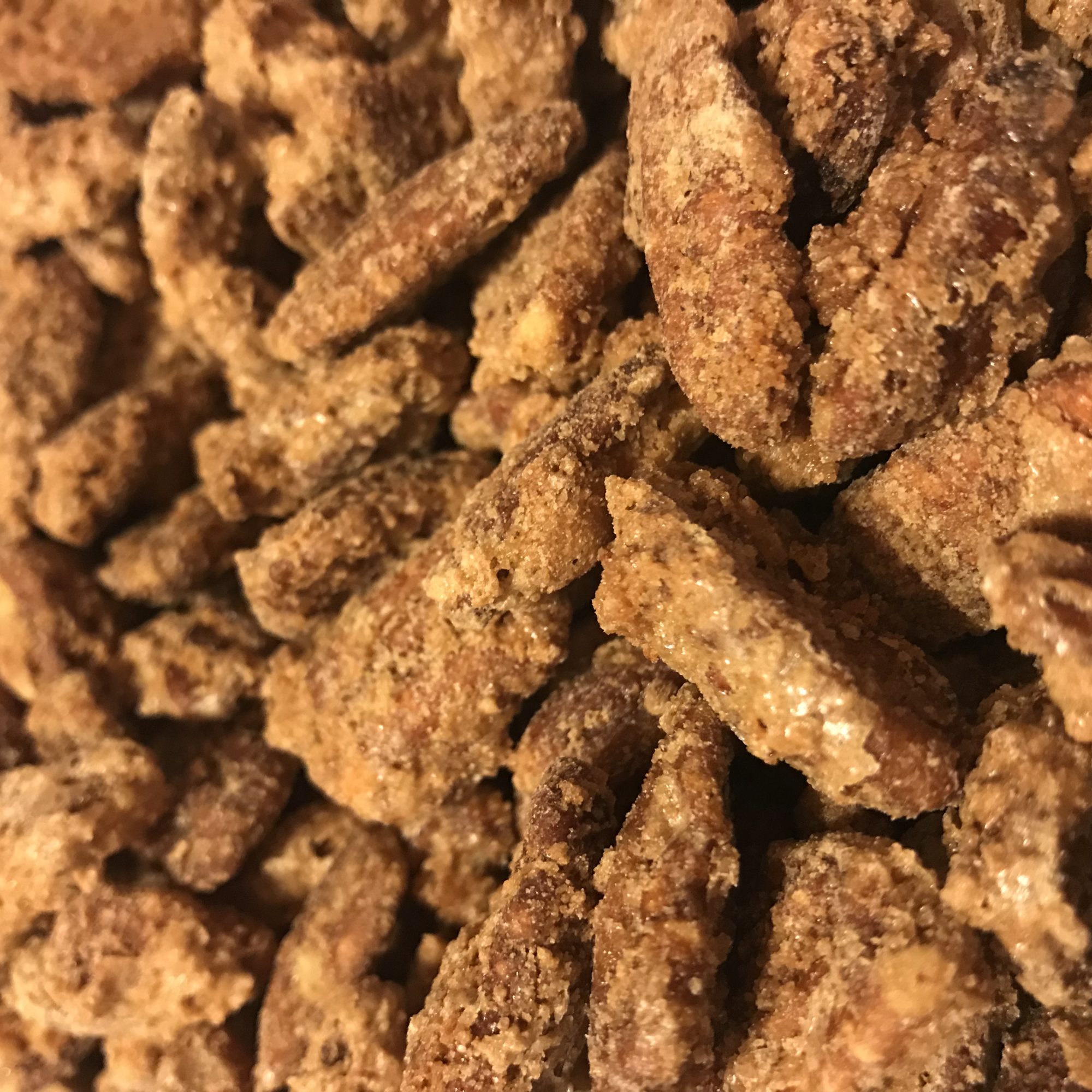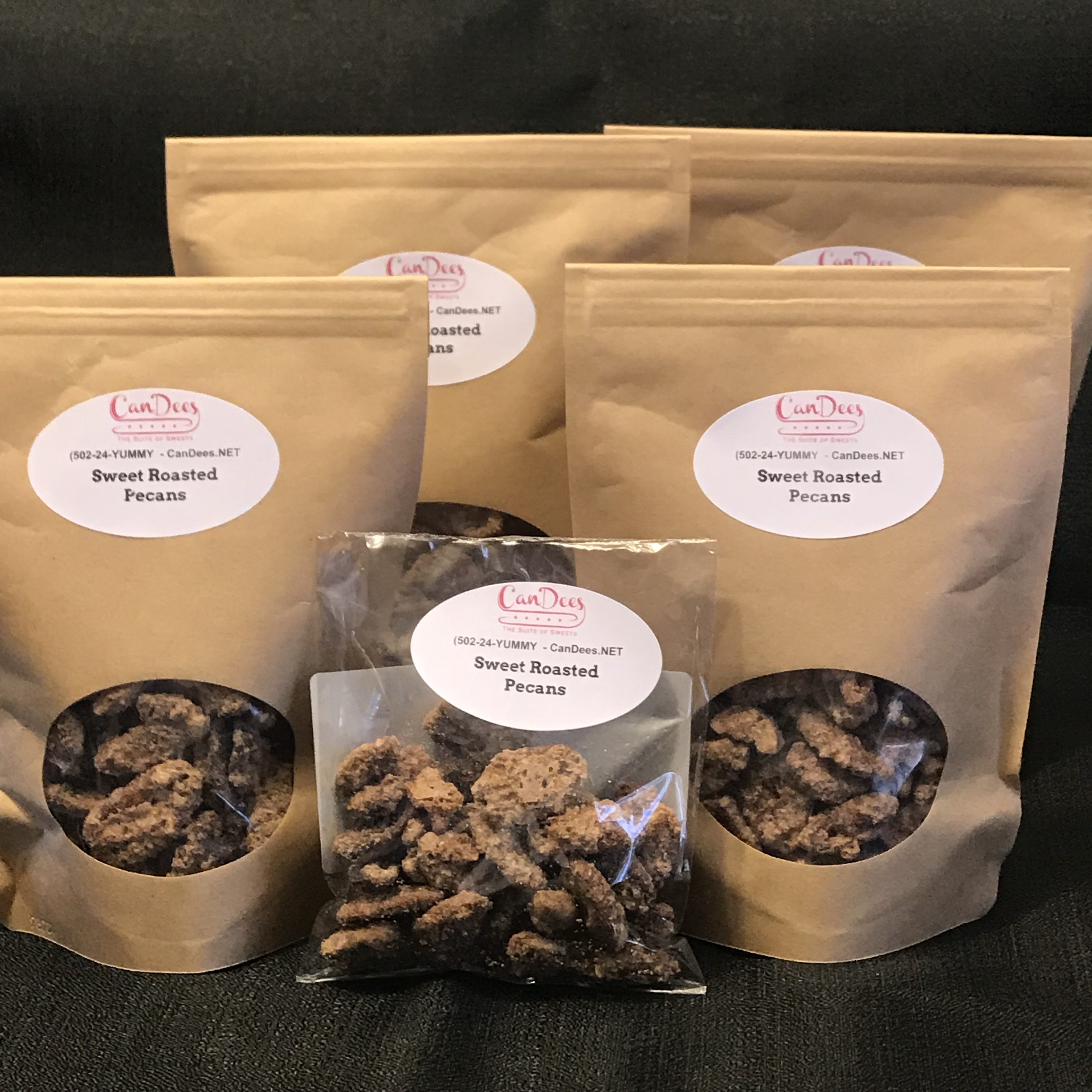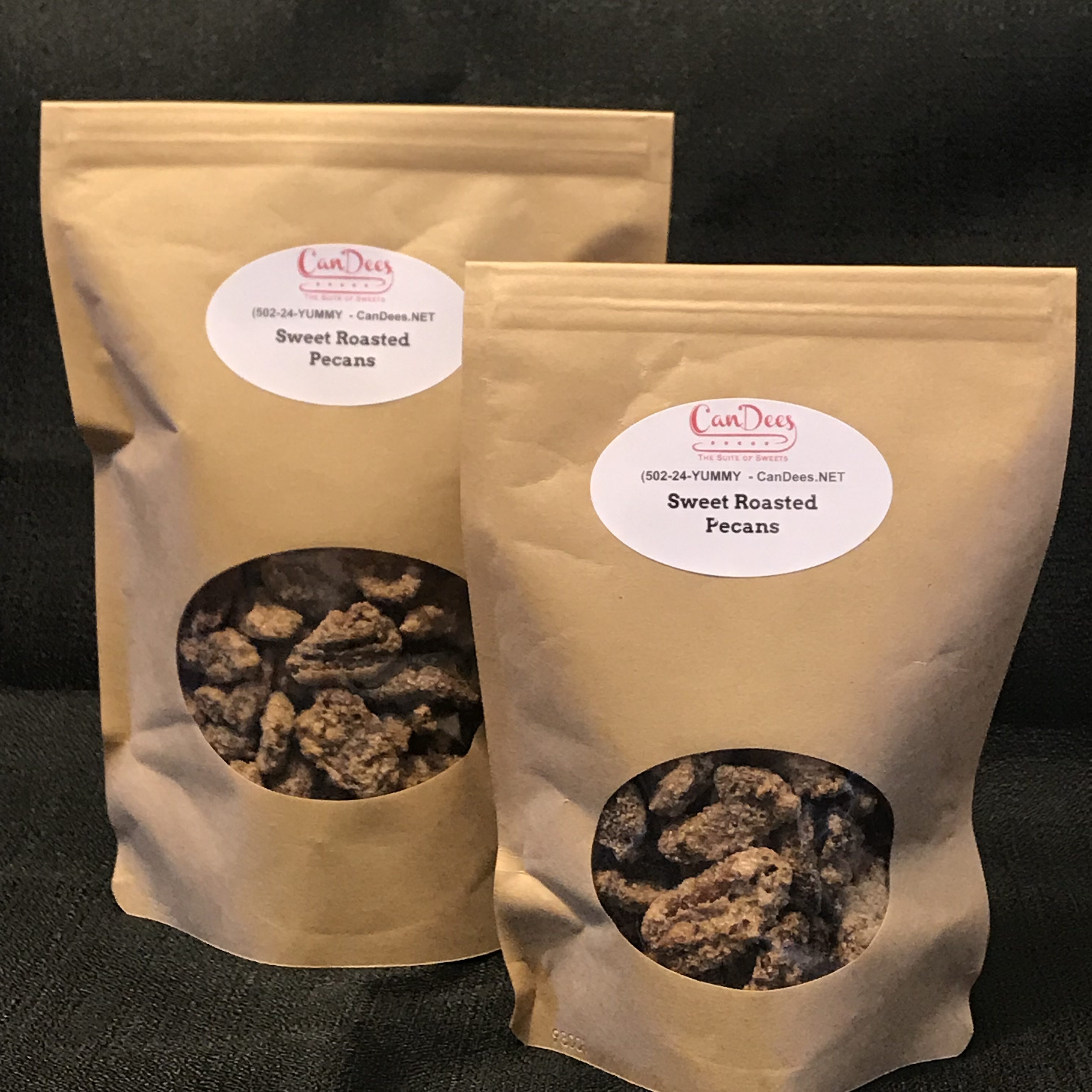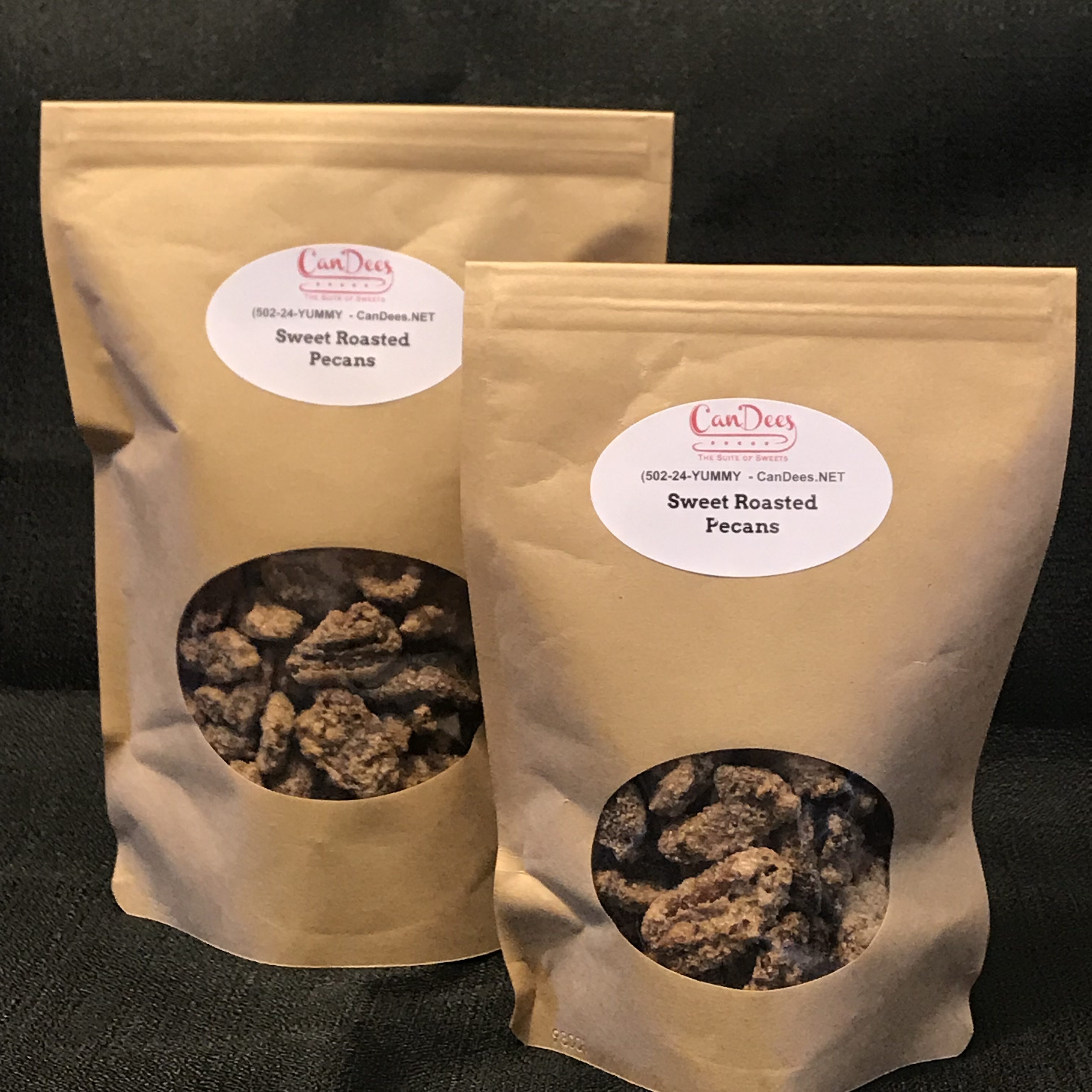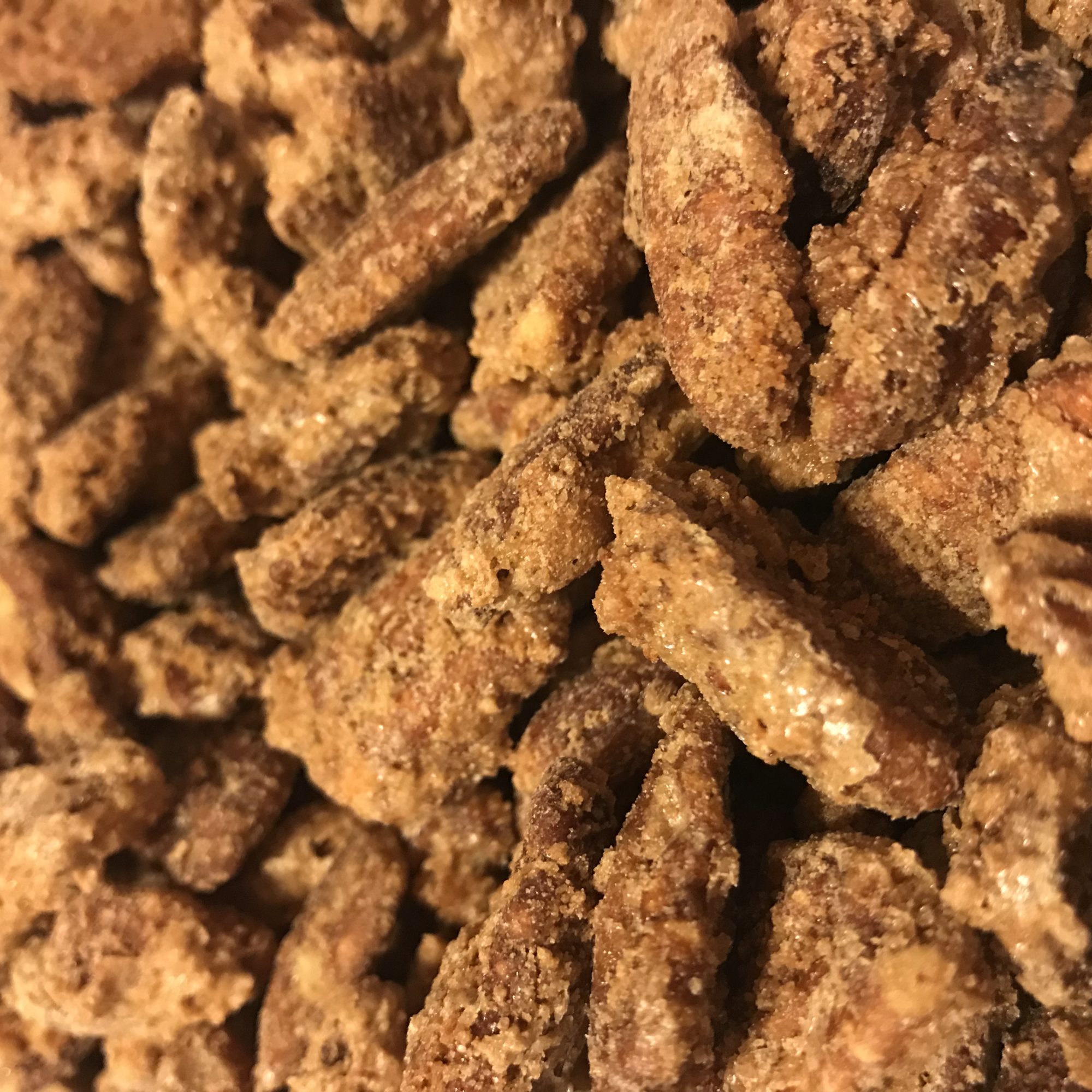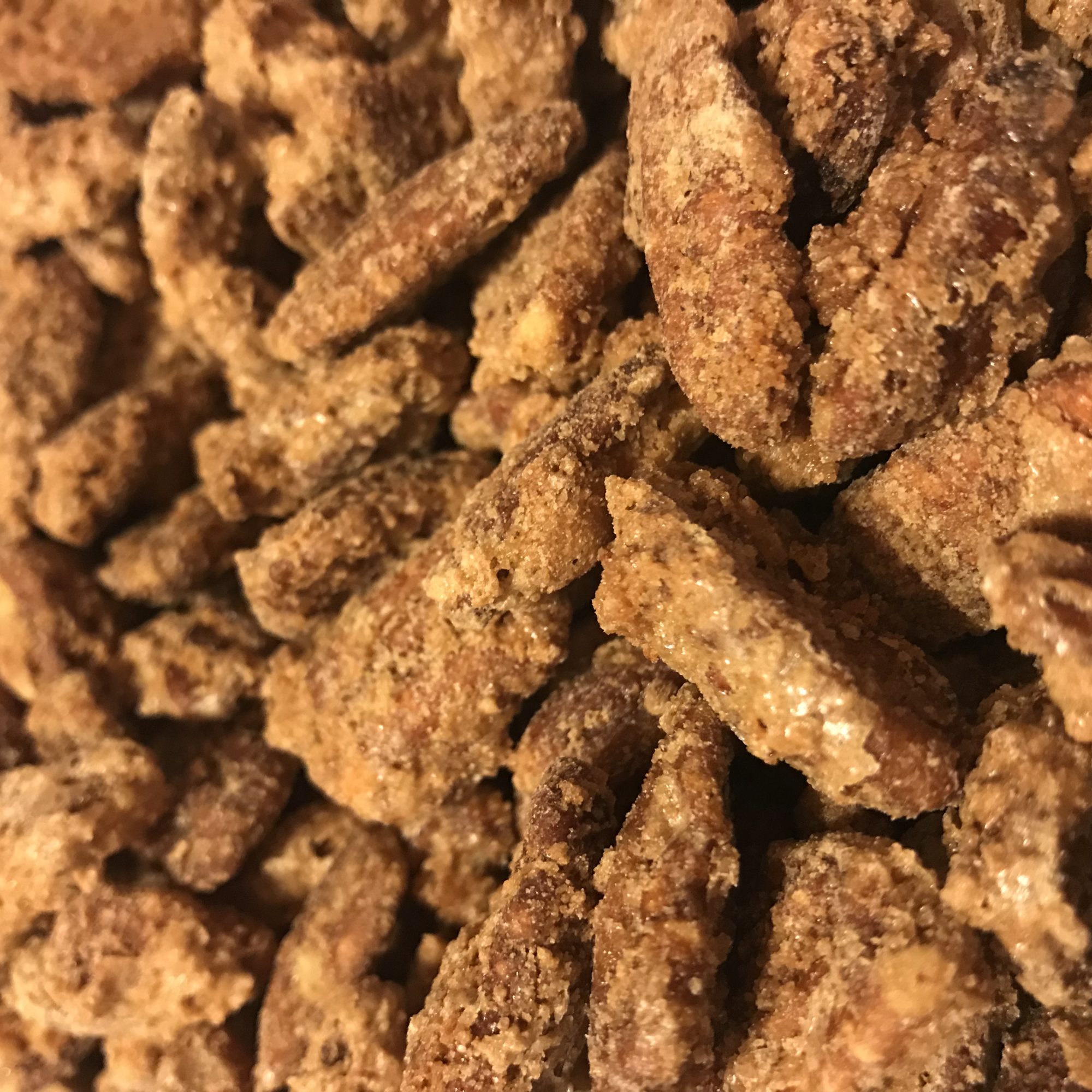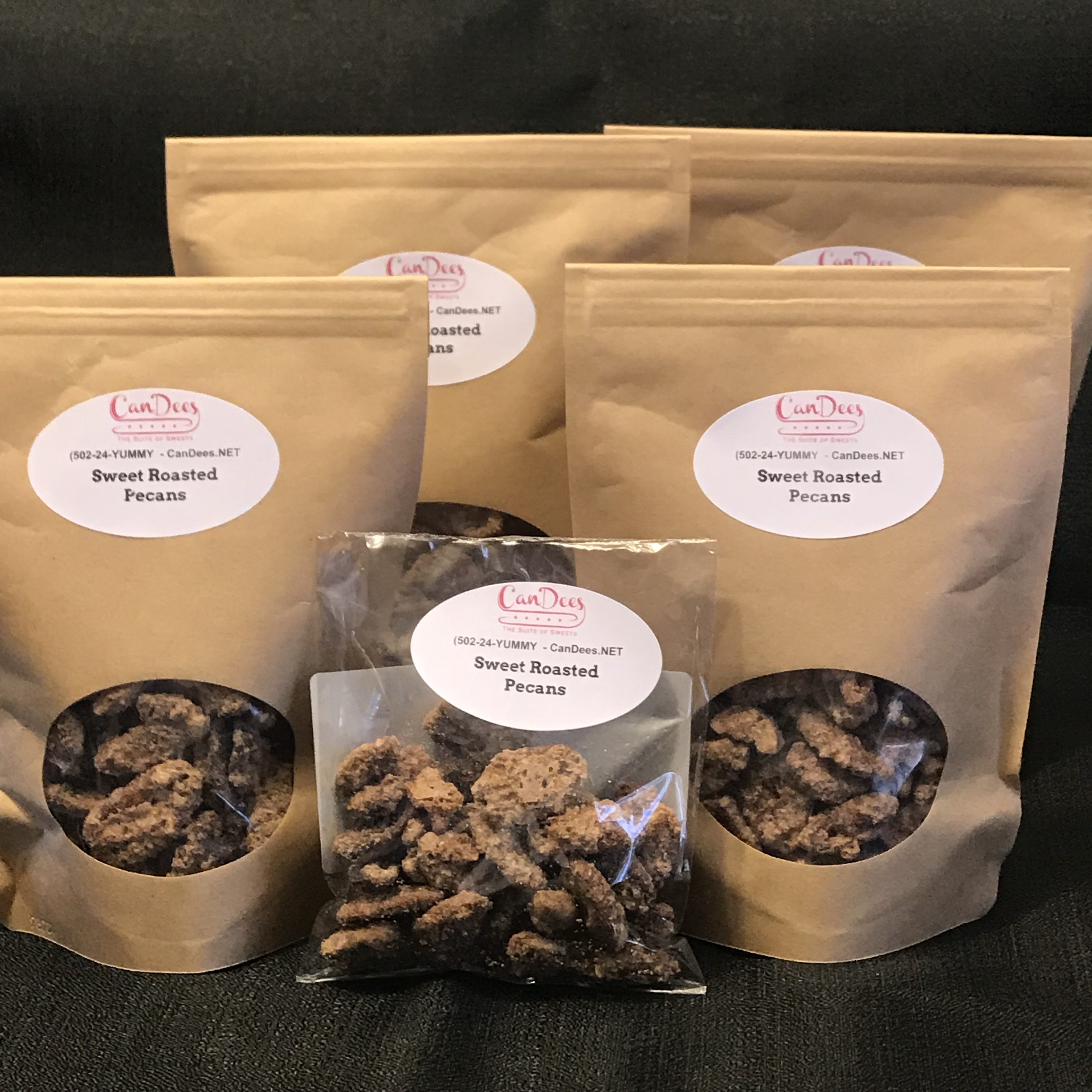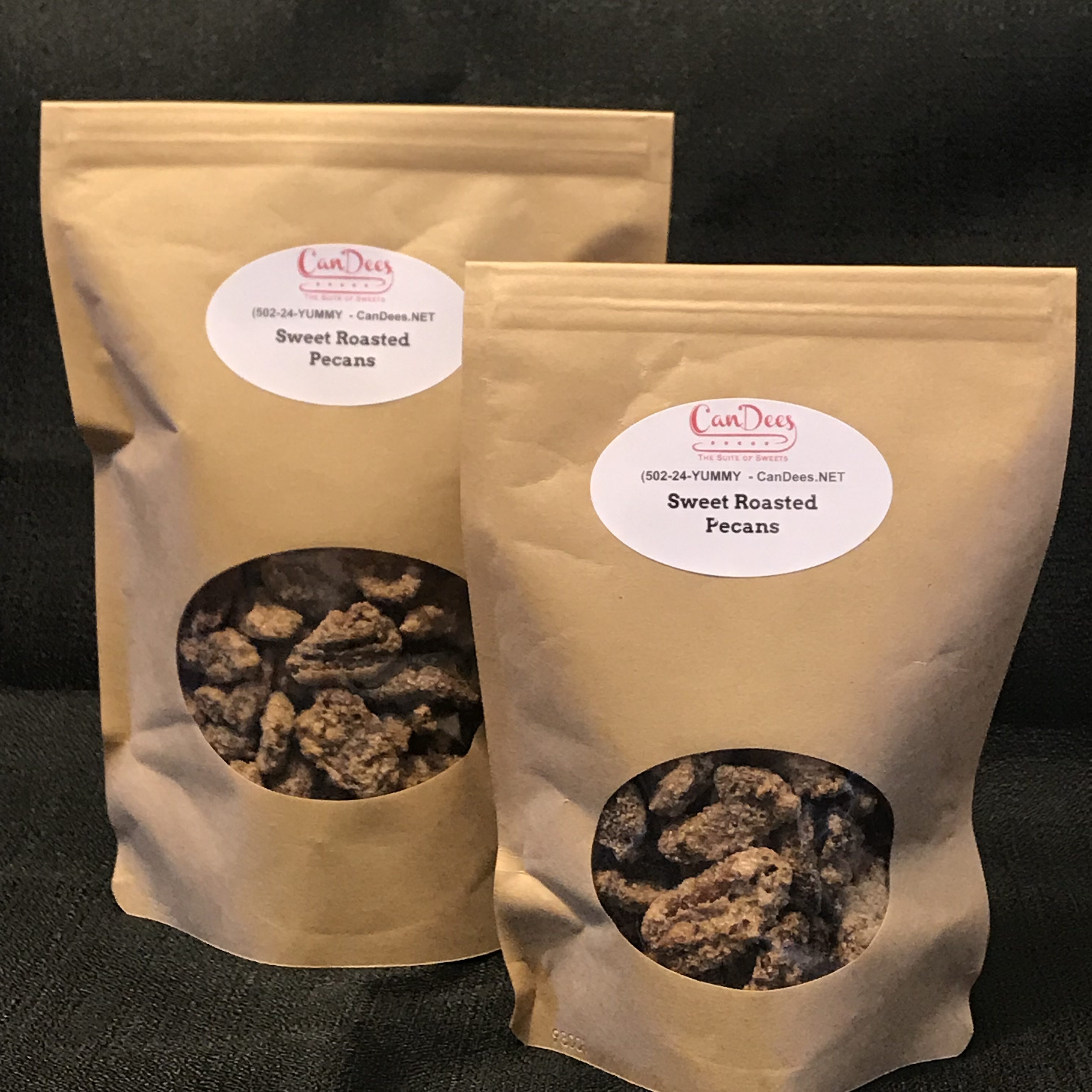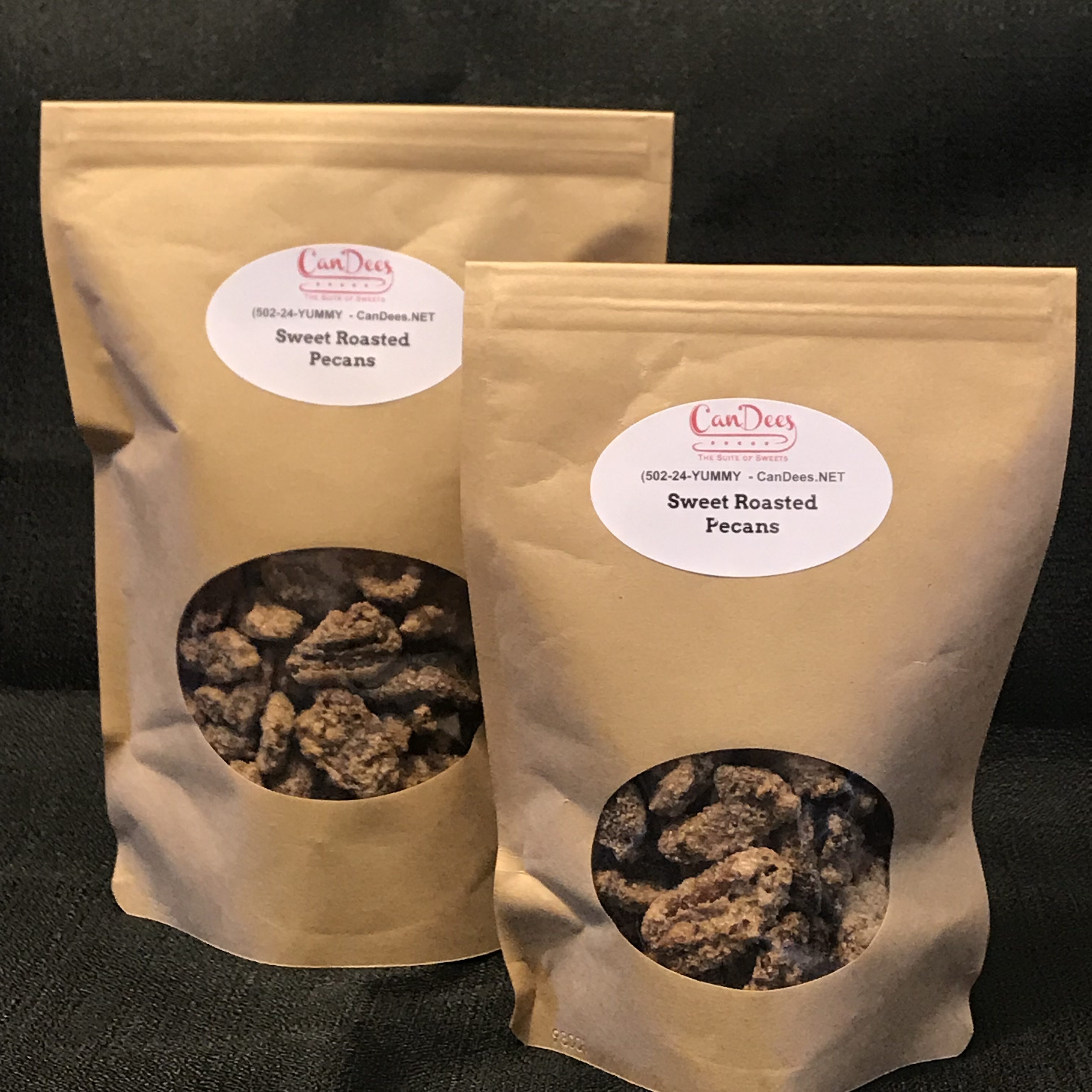 A one-time price of
USD $5.99
will be added to your order.
*Your order will ship within 24 hours. 
The Pecan
Pecan trees are large, deciduous trees that are related to hickory trees.  The pecan can easily be identified by its rich brown kernel, distinctive grooved surface and distinct flavor from other tree nuts.  Some people describe it as almost buttery in flavor.  It is possible to purchase pecans in a variety of sizes which makes them an incredibly versatile food.  
While pecans usually take center stage on the holiday table usually in the form of a pecan pie, these delicious nuts deserve to be enjoyed throughout the year as a healthy snack.
Candees sweet roasted pecans are made with only the finest locally produced pecans.  Hand selected, prepared and baked to a golden goodness, these tastefully charged pecans are a perfect snack, a fantastic addition to a sweet potato casserole or great when preparing a pecan pie!
I offer free two-day shipping to the United States on any order that totals $199 or more. Expedited or overnight shipping can be requested at your cost.  I take special care to have your package and items arrive in excellent condition, once the shipping date has been communicated, I will not be responsible for packages left outside, or at the post office due to someone not being home to receive it. For ordering questions, product concerns or shipping inquiries, please contact me.
Please message me with any issue after you have received your order and I will do my best to satisfy all concerns. 
Not all items can be shipped. However, local delivery is available. We currently have delivery available in Lexington, Louisville, Richmond, Frankfort, and Georgetown.
Gift baskets and special occasion hand deliveries (weekdays and weekends) will be delivered free of charge for purchases over $99 to *select areas. A delivery fee of $14 will be charged for orders under $99
*Lexington, Richmond, Georgetown, Nicholasville, Louisville