Shipping – Delivery – Pickup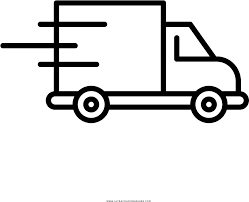 *Please allow 3 days for order processing.
I offer free two-day shipping to the United States on any order that totals $199 or more. Expedited or overnight shipping can be requested at your cost. Shipping includes all ice packs and/or insulated packaging as needed. Because items are perishable and will need to be received quickly, I only ship items on 'non-holiday' MONDAYS, TUESDAYS, and WEDNESDAYS. Please order accordingly. I take special care to have your package and items arrive in excellent condition, once the shipping date has been communicated, I will not be responsible for packages left outside, or at the post office due to someone not being home to receive it. For ordering questions, product concerns or shipping inquiries, please contact me.
Shipping perishables and fragile items is always a little tricky, please contact me if there is any problem after you have received your order and I will do my best to satisfy all concerns.
Not all items can be shipped. However, local delivery is available. We currently have delivery available in Lexington, Louisville, Richmond, Frankfort, and Georgetown.
Gift baskets and special occasion hand deliveries (weekdays and weekends) will be delivered free of charge for purchases over $99 to *select areas. A delivery fee of $14 will be charged for orders under $99
Pickup is also available on select days at our kiosk located inside Jefferson Mall next to the food court or inside the Lyles Mall on 35th & Broadway. Please contact us for available pick up days at these locations.
*Lexington, Richmond, Georgetown, Nicholasville, Louisville