The Cake Pop: A small round piece of cake dipped in a vanilla, white chocolate or chocolate candy coating and placed on a stick as to resemble a lollipop. Moist & Delicious.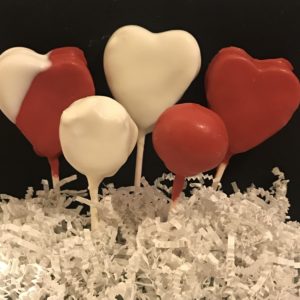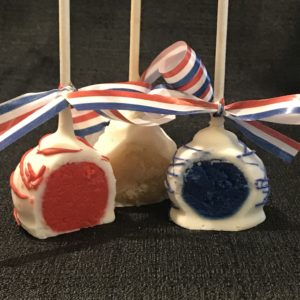 Cake Pops are available in a variety of

delicious flavors.
Special order cake pops are also available and require a minimum purchase of a dozen per flavor, color and/or requested shape.
Q: What are special order cake pops?
A: Special order Cake Pops are pops which are created especially for you with hand-drawn patterns, unique shapes, have multi-toned colors, have multiple colors or multiple flavors within a dozen.
Have something in mind? Need something specific for your event? Contact us and lets talk about it.